Hi, I'm Alex Eaton and this is Rambler, a bi-weekly shot of cheap whiskey you ordered on my website. If you'd prefer to send it back, feel free to do so by unsubscribing below.
There's always a tree
My first month in Durango was a whirlwind of camping, old friends and new flames, homesteading, alpine lakes, coffee shops, and bathrooms without fans. I remain the man I am, simply in a new place. Old habits like my morning coffee, my eye for photographing my space, and my inability to restart my reading habit remain the same.
But I'm completely drenched in the new, including a 10-day epic in Iceland I just returned from which we'll talk about next Rambler. It's all around me and I've barely been able to process any of it. There's always something else to do, somewhere to explore. My morning routine remains one of the few places I have a quiet moment each day.
Before I left for Iceland I was taking my morning coffee at the picnic table in our backyard, sheltered by what we think is a cottonwood. This cottonwood is interesting in itself. From talking with my roommate Hannah about it (she is a naturalist in another life) I learned cottonwoods typically need a lot of water and show up in places where it's plentiful. If you're in the desert and find cottonwoods that may signal water is nearby.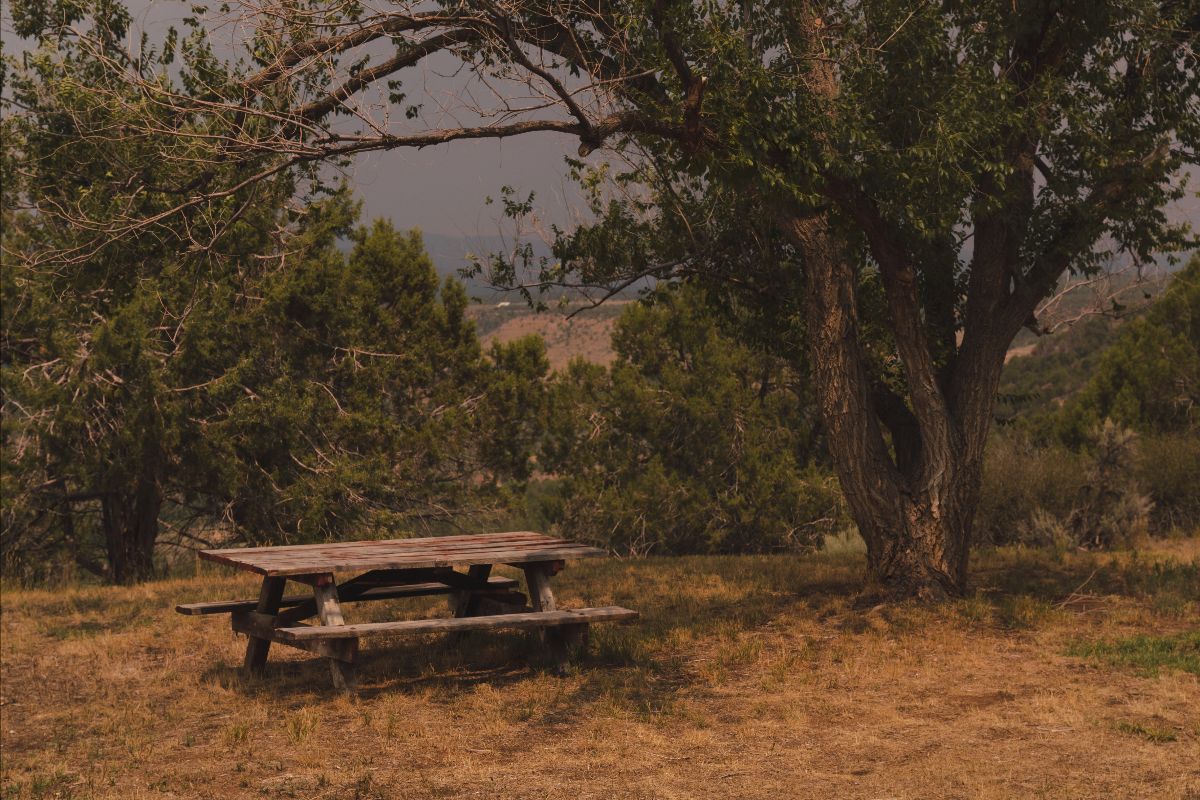 Why is it interesting for our yard? Well up on the mesa water is scarce. The yard is dominated by pinion pine and juniper along with other high desert shrubs and cactus. Our property used to have water access for the yard but it got shut down, which would explain both the cottonwoods existence and it's current state. Many of its outer branches are defoliated, likely an effort by the sturdy beast to conserve the water it's able to get. We're left wondering if it'll be able to survive over the next few years without the level of water it used to have. How little I knew, sipping my coffee in comfort, the struggle happening to give me that shade.
On a cool morning with soft light seeping through the trees, sitting at a picnic table with journal, coffee, and strawberries, chickens softly cooing in the coop, Scout laying next to me under the table, rare clear skies without wildfire smoke overlooking Durango and the La Platas, I was blissfully unaware and thinking about one thing.
Life is easily romantic at a picnic table under a tree.
If anything learning about the cottonwood only makes my morning coffee experience feel more like it was written by Shel Silverstein.
Taking root under the cottonwood brought on another realization about myself. There's always a tree. I seem to gravitate towards them, to stop and stare when one catches my eye, to inspect and more recently photograph them. Back in Boulder, we had an oak in the front yard that became a cornerstone in our lives. When the pandemic and shelter-in-place orders hit, hanging out under the oak tree in our front yard became a daily occurrence. Hot, dry summers without A/C led to afternoons in the shade drinking beer and soaking our feet in a small blue kiddie pool I'd bought for Scout. It became our gathering place, and as its canopy grew it would cover most of our front yard in the summers, reaching so far we'd barely have to walk in the sunlight from the front door. Reading The Overstory drew even more of my attention towards what had been a constant background in my life. I remembered the massive maple tree in our front yard in Indiana, towering and colorful in the fall, spewing hundreds of helicopter seeds all over the yard.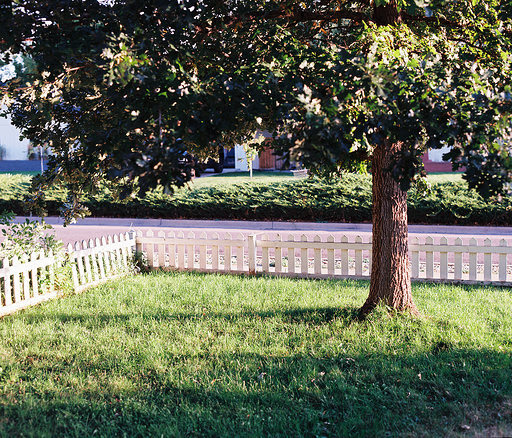 These small romances opened up to me. We so often look for the big moments in life we forget about what's lying right under our noses or above our heads. I have an ongoing photo series called Space where I document where I live. Frankly I don't remember how it got started, the photos slowly piled up until I realized it was a thing, and only now have I started exploring what the series means. Space has continued on the mesa, and I've found the quiet mornings wandering around the property to be some of my favorite moments here. While this trip is a grand adventure I'm finding the small romances ground me in the day-to-day. Maybe there is something to the juxtaposition between my pursuit of sweeping mountain vistas alongside little scenes at home. Something to explore further.
This mindset, this noticing, feels like an antidote to the rampant negativity found everywhere these days. Everyone seems entirely stuck on what they don't agree with. Passion is saved only for opposition. Why not feel it for a tree in the yard? Or my morning coffee? Or the click of a shutter or the way Scout bounces through the yard in the morning?
Coming back from Iceland did nothing to diminish these things. That's more than enough validation for me.
Next Rambler… a postcard from Iceland, the living jurassic science fiction universe. Until then I'm curious what your small romances are? What makes you feel all earnest and over-caffeinated? Let me know.
-A