There are few cities in the country as good for trail running as Boulder, Colorado. Boasting more than 150 miles of trails, not to mention access to bigger adventures west of town, Boulder is a certified outdoor dreamland. During my years living there I got to know the trails well, picking up trail running as a favorite pastime and an outlet when the pandemic hit and the city shut down. Below are 7 of my favorite Boulder trail runs, from bomber rolling single track to gut-busting climbs. But first, some pro tips for hitting the trails. 
Boulder trail run survival tips
Don't be ashamed if someone older than your grandpa passes you. Be prepared to eat some humble pie, even if you're a strong runner. There's a joke that if you spit in Boulder you'll hit an Olympian. It's true. But the less talked about side of things is the unassuming person sitting next to you at the coffee shop who could whoop your ass up and down the mountain. Don't worry about it, let go of any pride, and get inspired by the strength around you.
Busy trailheads. Be prepared for overloaded trailheads all over Boulder, especially in the summertime. Get there early in the morning, I mean really early. 8am is likely too late at most trailheads you'll visit on this list. This is honestly a Colorado problem all over, not just Boulder. I've had to change plans or straight up turn around many times due to full trailheads.
Co-exist with the wildlife. In my hundreds of runs and hikes around Boulder at all times of day and night I only saw one bear. Lots of deer, critters, ptarmigans, turkeys, but one bear and zero mountain lions. So don't let wildlife stop you from getting out, but know they're there and follow the steps to protect them and yourself.
Water and weather. Summers get very hot and dry. Don't get caught without enough water, especially if you're hitting the peaks or getting deeper into the trail systems. Weather is also a consideration. Sadly, people have been struck by lightning up on the peaks when storms roll in. Fast-moving summer thunderstorms are common so don't put yourself in a bad situation.
Respect, please. Just enjoy the trail. You don't need to carve your name in a tree, build unnecessary cairns, or blast music out loud (it's never good music either). And if you have a pet respect the leash rules and for the love of god pick up and pack out their poop. I have a pup and brought him out all the time, it isn't that hard and it's your responsibility as a pet owner. Here's a good resource with extra information on why this matters. I hate sounding like a scrooge, but if you're reading this post then you've unofficially signed the agreement not to be an ass. 🙂
Grouching complete, let's get to the good stuff.
1. The Hub — Mesa Trail (and it's bajillion offshoots)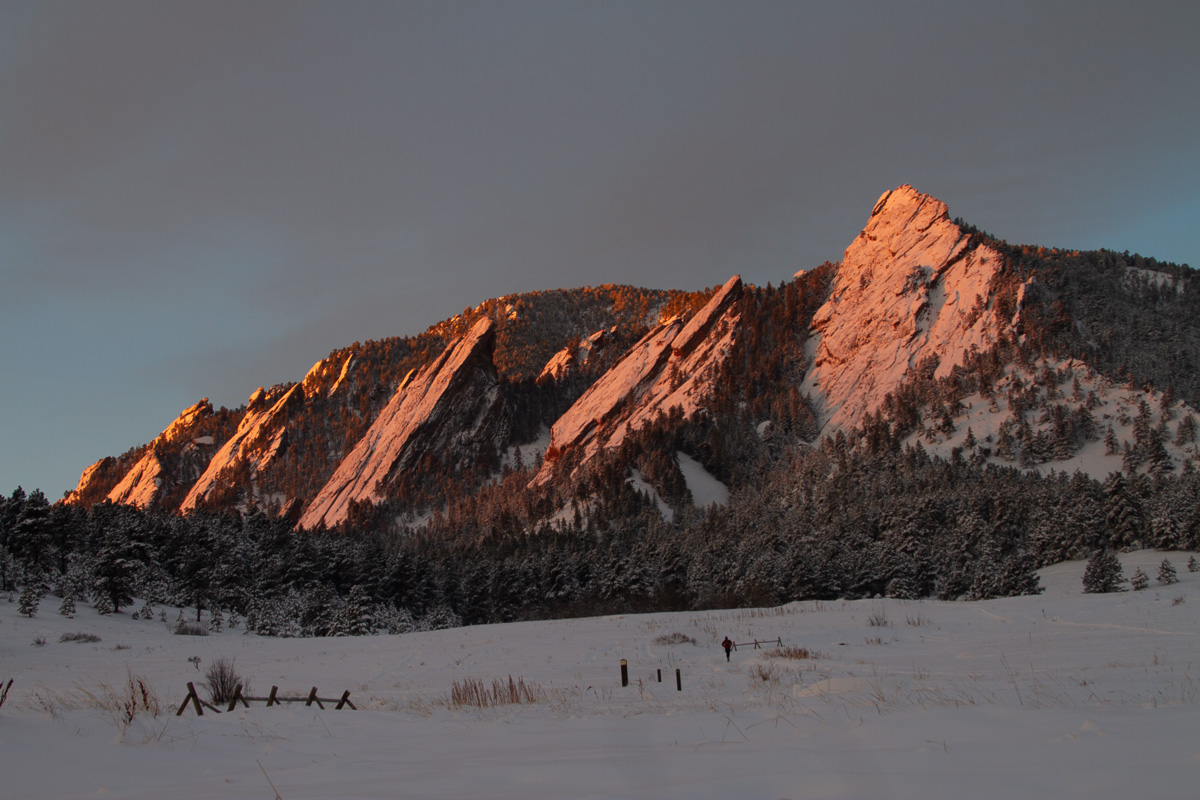 If I were to send you one place it would be Mesa trail. Accessible mainly from Chautauqua Park in the north and South Mesa Trailhead in the south, it's your home base for adventure around, under, and above the famous Boulder flatirons.
Make your day what you want. Take the wide trail up the gut from Chautauqua and putz around the many offshoots for a 3-5 mile day with a nice climb. The 1st/2nd flatiron trail is a nice extended climb with great views of north Boulder.
Or tackle my favorite test-piece run and do the whole thing. Start on either end and run the full length and back for a half-marathon distance with more than 2,000 vert. Expect to start the run with a climb from either end followed by rolling trail the rest of the way. It's a masterpiece.
2. The Entrance Fee — Mt. Sanitas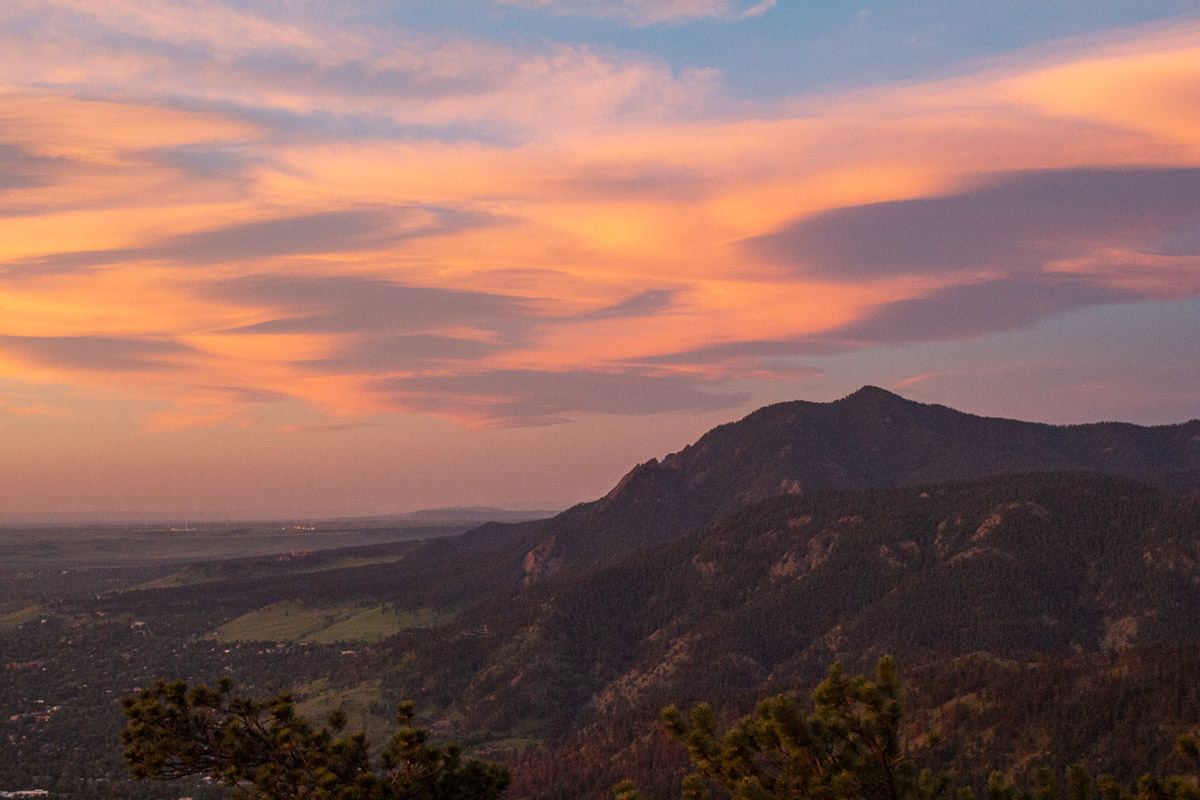 A classic Boulder trail run for both beginners and aficionados. When I first moved to Boulder a sunrise Sanitas lap was one of the first things I did. The main route is a true gut-buster. Prepare for a stair master climb up 1,300 feet in under a mile and a half. It's plenty tough as a hike, only the true uphill fiends can hold a run all the way up.
But not to fear, take Lion's Lair up from the west side of the peak for a more runnable experience. Taking this route up and the main route down will run you about 5 miles, or you can opt to go down Sanitas Valley for just a little bit more. Pro Tip: If running Sanitas Valley down, shoot off the left to Dakota Ridge instead of staying on the main wide trail for a more fun downhill experience.
Sanitas is a great primer for the bigger Boulder peaks—Green, Bear, and South Boulder, which feature longer burly climbs of their own.
3. The Mega Day — Skyline Traverse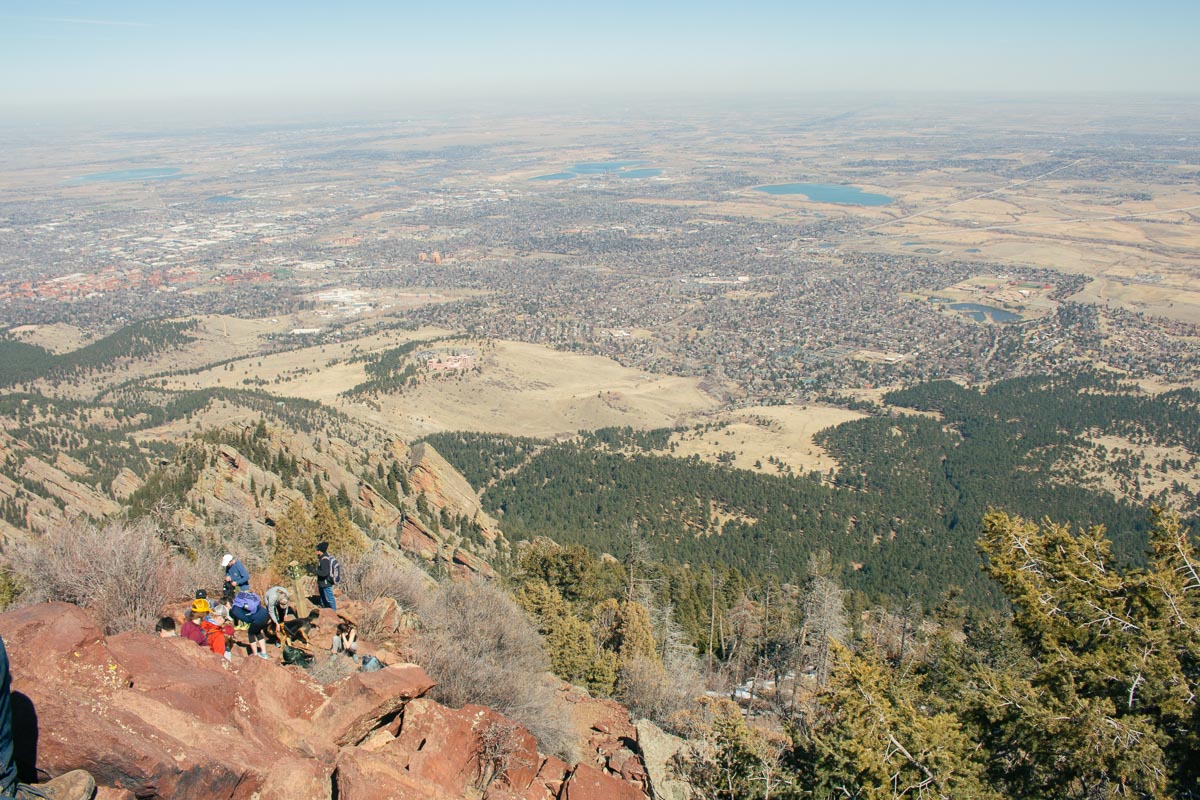 If you're looking for some real punishment, love sweeping views, or are the completionist type look no further than the Skyline Traverse. This route summits the five main Boulder peaks: Mt. Sanitas, Flagstaff, Green Mountain, Bear Peak, and South Boulder Peak. Expect around 18 miles and over 6,000 vert, then make sure to treat yourself to Fat Shack for some well deserved gluttony. I preferred south to north to get more vert out of the way first, but it also meant tackling Mt. Sanitas (#2 above) last which will either make you very grumpy or possibly cry a little standing at the bottom.
This is a point-to-point so you'll have to stash a car at the end or get a ride back to the starting point. Alternatively, for big bonus points you can make it a loop by running back along Mesa trail or really let your freak flag fly by doing a true out-and-back which would be an ultramarathon with about 12,000 vert. Congratulations, you masochist you.
4. The Flow State — Betasso Preserve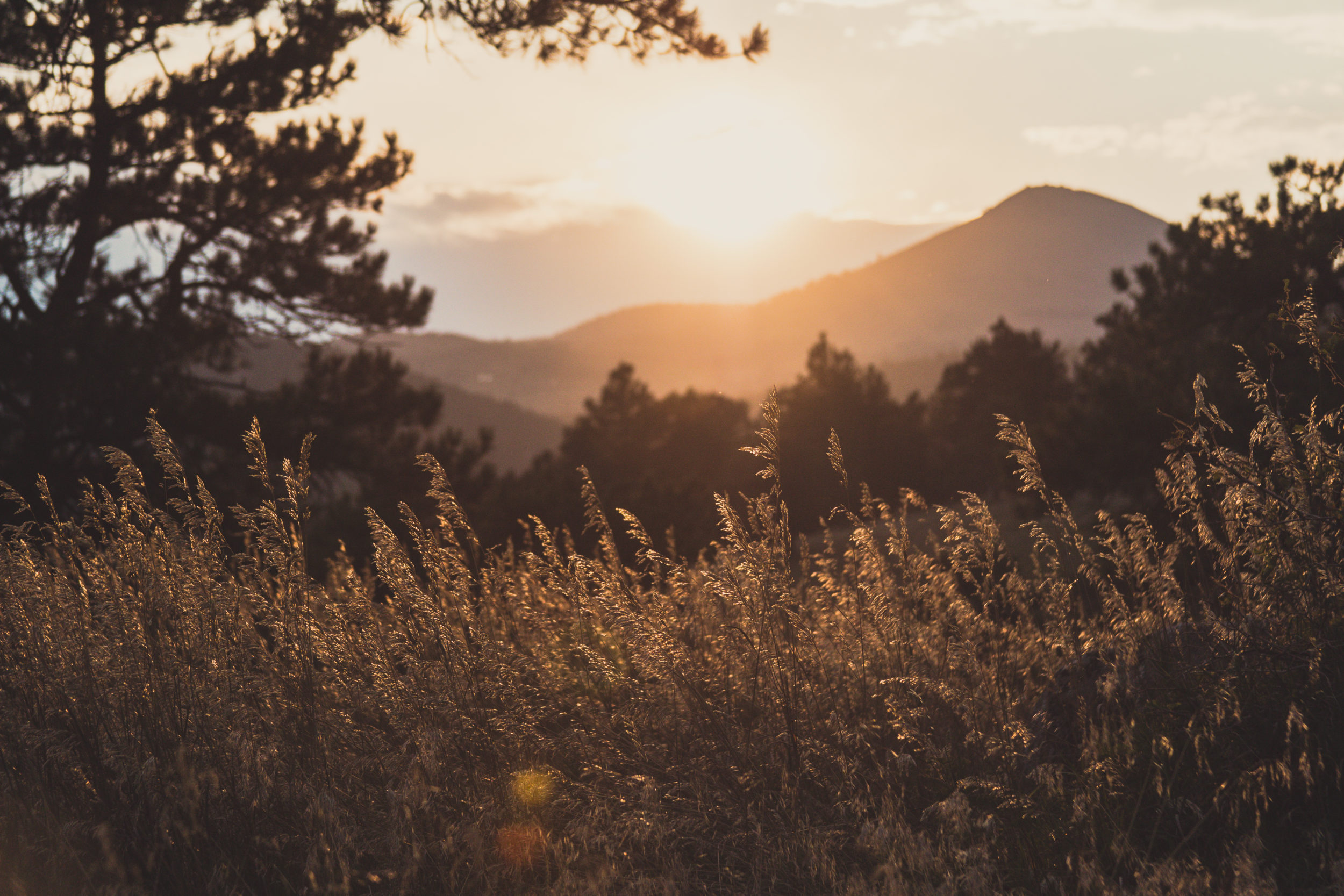 Bomber flowing singletrack, super runnable, happy days. Betasso is gorgeous, nestled in the foothills west of Boulder, and offers multiple loops varying from 3-9 miles and just over 1,000 vert if you link it all together. For some extra climb park at the small cut-out in Boulder Canyon and run the Betasso Link Trail up to the main area.
Except for Wednesdays and Sundays you'll be sharing the trail with mountain bikers so keep your head on a swivel and call your corners.
5. The Old West — Boulder Valley Ranch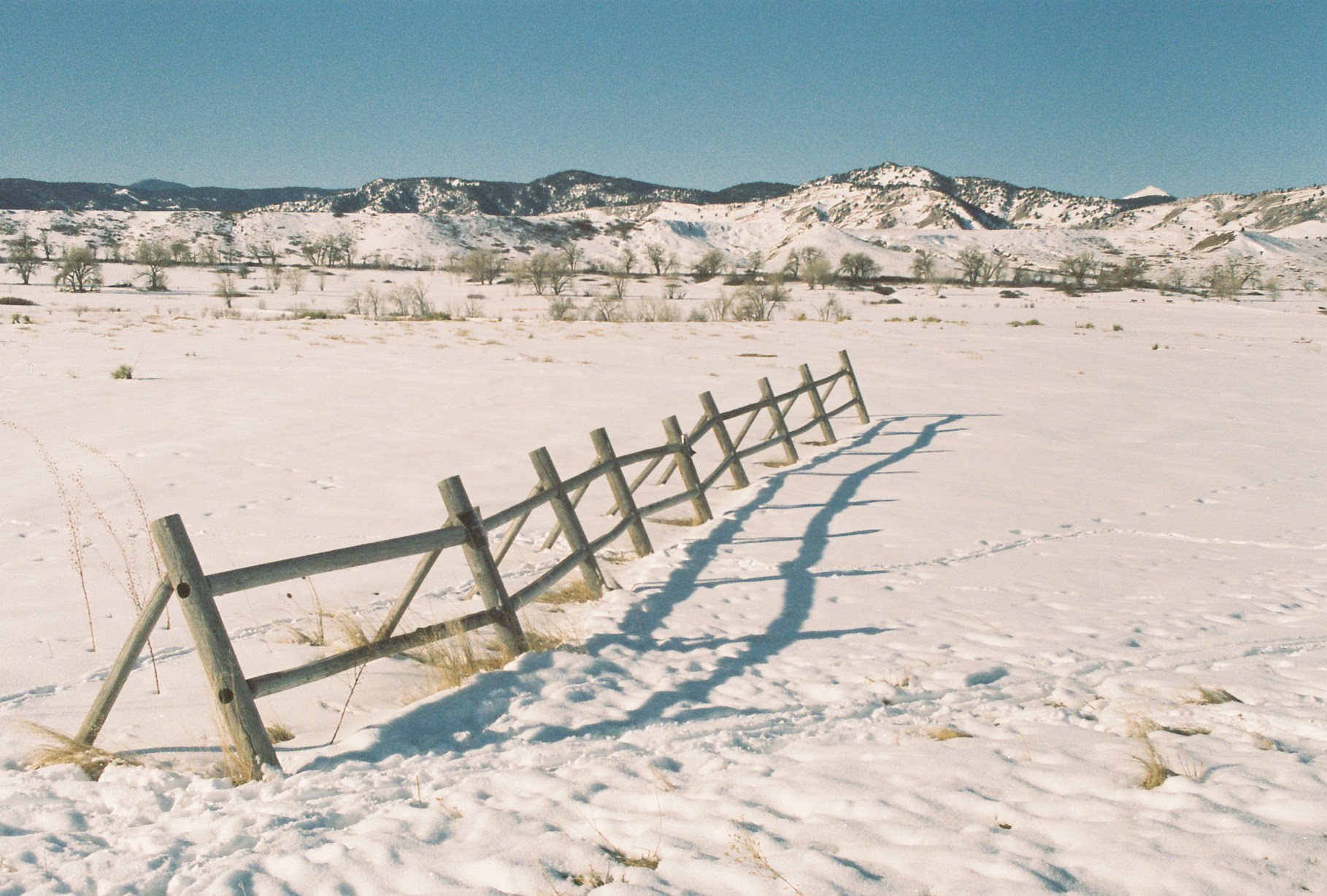 Okay, exhale. If you're reading this and thinking, 'everything is uphill, what the hell, most of this isn't runnable' don't fret. Here's a great spot to get your feet wet with sweeping views and maybe some cows and horses to boot.
Boulder Valley Ranch sits on an active ranch north of town in the plains out away from all the up-and-down. It's an idyllic, wide open space with multiple trail options. If you do the widest circuit from the main trailhead it'll run you a bit over 5 miles with just a couple hundred feet of vert. For that price you'll get open views of the flatirons to the south, peaceful open plains, and the feeling like you're in the old west. Stay out at dusk in the summers to hear coyotes yipping and to experience a Boulder sunset on full blast.
Wind note: If it's a windy day in Boulder, which is common, know that you will get its full power here without respite. There is nothing guarding you from that Continental Divide wind on this trail.
6. The Long and Winding Road — Dirty Bismarck
The ol' dirty biz. This is the route for you if you're pushing your distance and want to watch your elevation. People seem to get varying lengths but you'll typically end up around 14-15 miles and 1,000 vert from Marshall Mesa Trailhead. Just make sure to make the correct turns, it isn't difficult at all. There's no shade and you're on open plains, so be prepared for sun and wind depending on the day. You will also likely run into bikers and some horses as well as this trail is multi-use.
7. The Prairie Hub — Dowdy Draw & Friends
Dowdy Draw trailhead is another popular hub for all sorts of adventure. On the south side of Boulder near the entrance to trad-climbing kingdom Eldorado Springs, it's also just across the street from South Mesa trailhead (you'll remember it as one of the access points for Mesa trail and the Skyline Traverse above). On the Dowdy side you have all sorts of linkup options including Spring Loop, Goshawk, or over to Flatirons Vista where you can really add some mileage. If you want to get some bigger vert you can quickly cross the street and run the trails from South Mesa up towards Shadow Canyon. So many options, beautiful scenery, and very runnable if you're still building your uphill motor.
Bonus: Walker Ranch Loop
Southwest of town after following Flagstaff Road beyond the summit you'll find Walker Ranch. A stunning ~8 mile, 1,600 vert jaunt awaits you filled with a beautiful river, rock formations, and forest. It's a full value run featuring some bomber downhills and challenging ups with views the whole way. The drive there and back from town is beautiful too. Stop at Lost Gulch lookout for sunset on your way back to watch the evening colors over Longs Peak and Indian Peaks Wilderness with 100 of your best friends. The high schoolers may even give you a hit of their joint if you're nice.
Boulder — A World Class Trail Town
I'm not sure it gets better than Boulder, Colorado when it comes to trail access. You can find anything from a relaxing day out to a certified vert fest if your heart so desires. All right out your back door.
Now stop reading and go running.